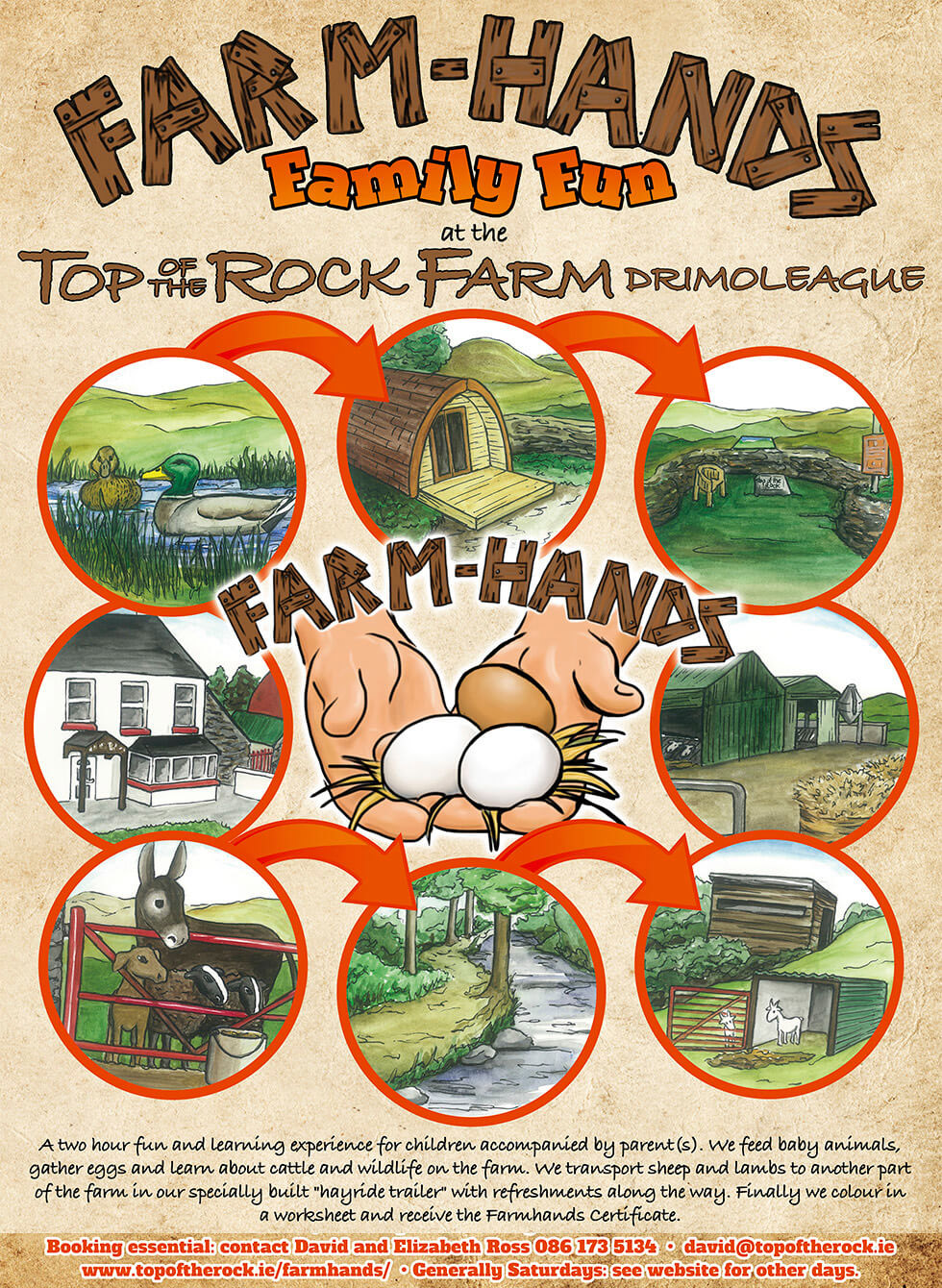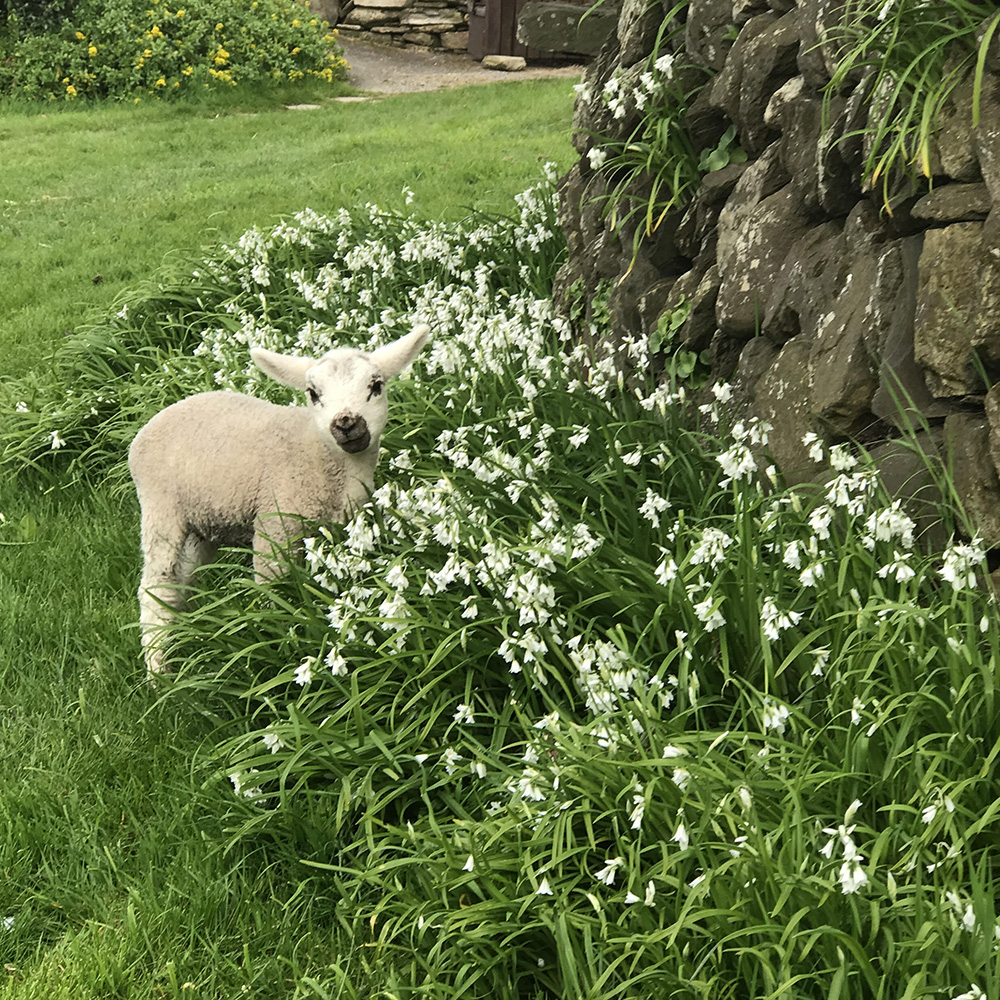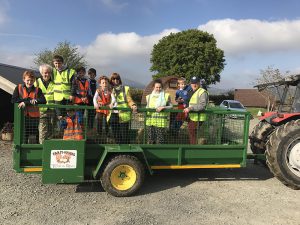 BECAUSE OF COVID 19 WE REGRET THAT FARMHANDS IS ONLY AVAILABLE TO PODPÀIRC GUESTS THIS SUMMER. BOOKINGS ARE ONLY TAKEN ON ARRIVAL FOR YOUR STAY
Families love the farm animals at the Top of the Rock. For David this was where he grew up, surrounded by calves, pigs, a horse, geese, ducks and chickens. Once again this farmyard thrives with variety: Droimeann cattle, Zwartble sheep, Patty the donkey, Nora and Brownie our goats, and the Fantail pigeons, Moscovy ducks and our most recent arrivals: bantams  It's a fascinating place to be. But our modern farmyard across the road is even more interesting. Here cows calve, new calves feed from bottles, lambs are born and Daisy the dog keeps everything in order.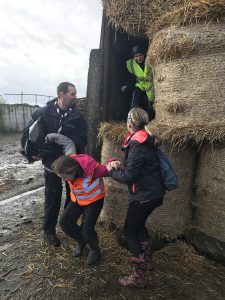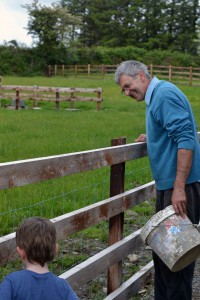 Then there is the farm itself: thirteen fields, each with their own names, a central roadway, and an interesting Bird sanctuary with white pheasants, wild duck and grey partridges. Every family who comes to the PodPáirc has the opportunity to see the animals in the PodPáirc, but the farm itself has a great deal more to see and learn. This is where FARMHANDS comes in…A one and a half hour Fun and Learning program to enable families to explore the whole farm with David and Joanna's help on Monday's to Saturdays , July to September. We will feed baby calves, bottle-feed lambs, visit the tree goat, and participate in whatever is happening on the farm that day. The highlight is the Bale maze followed by milking the cow. Then each participant will receive the FARMHANDS CERTIFICATE.
FARMHANDS is taking bookings now. Please use the form below to find information and to book. Farmhands costs €7per child, and participating parent(s) pay €7each. BECAUSE OF COVID 19 WE REGRET THAT FARMHANDS IS ONLY AVAILABLE TO PODPÀIRC GUESTS THIS SUMMER. BOOKINGS ARE ONLY TAKEN ON ARRIVAL FOR YOUR STAY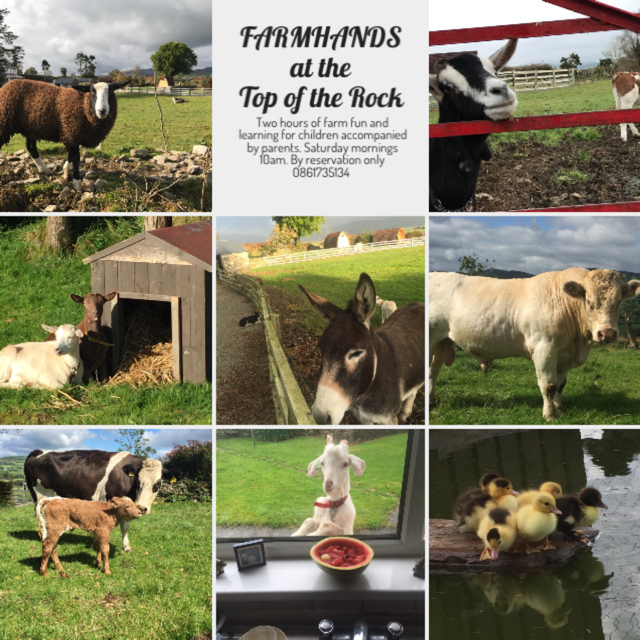 Enquire About Farm Hands