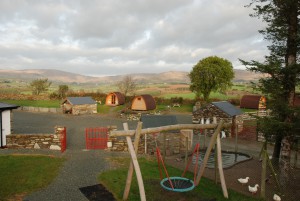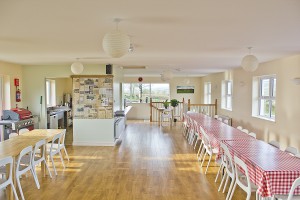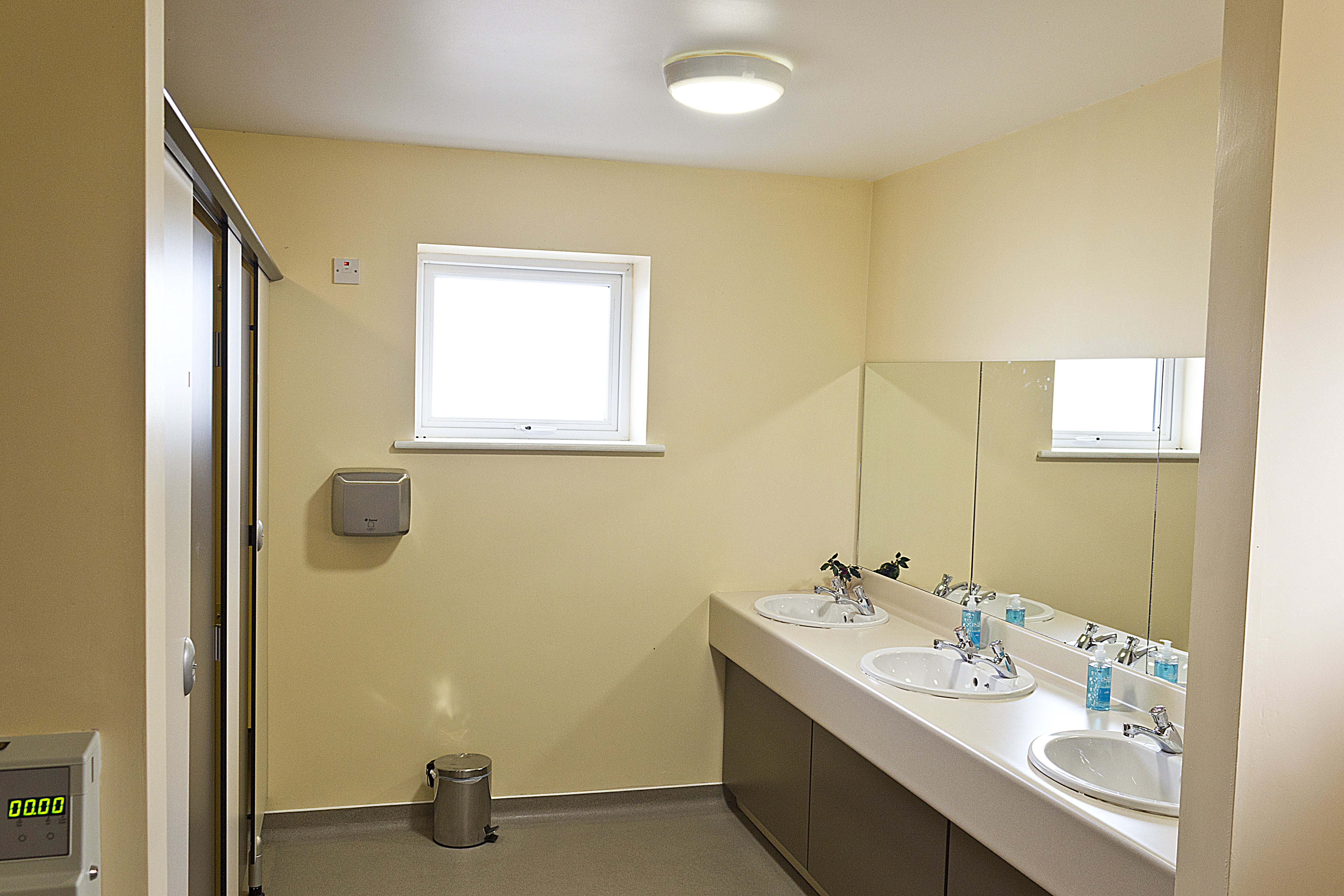 •Shower and toilet block. The shower block is situated on the ground floor of the main building. Showers are controlled by a coin meter. A shower lasting five minutes costs €1 .  The changing area is within the shower cubicle. There is a separate Disbabled Access toilet and shower/wet room.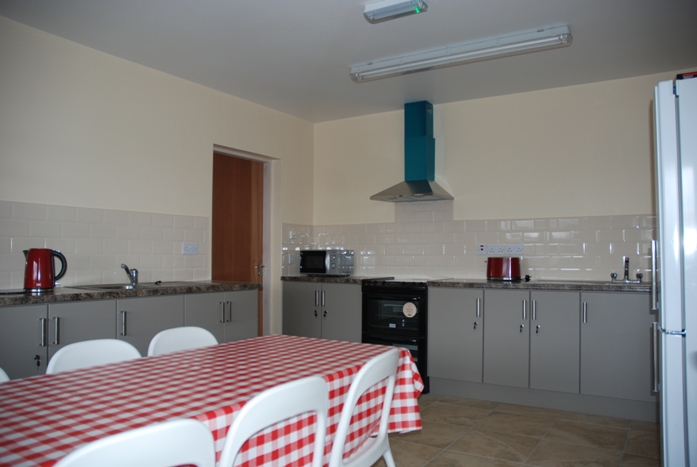 •Self-catering Camper's Kitchen. This area is free for the use of all residents in pods. It is a modern kitchen with two cookers (electric and gas), a large fridge, kettles, toasters and saucepans, frying pans and a wide range of cooking utensils. There is a small table in the kitchen. You are welcome to cook your food downstairs and bring it upstairs to eat in the large dining area. Residents in standard and family pods will receive a key for their own lockable kitchen cupboards which contains enough crockery and cutlery for the occupants of that pod. .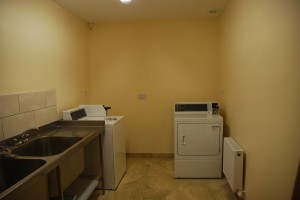 •Laundry Room: Contains a drying area for clothes and wet boots. One large washing machine on a €3 per wash coin meter. One large drier on a €3 per drying session coin meter. There are two deep sinks for handwashing clothes. Detergents are supplied on a €2 donation basis.
•Games Room. Table tennis and Pool table and other board games. The pool table is coin-metered at €2.
•Children's play area consists of a basket swing and a slide. There is also a green area for football.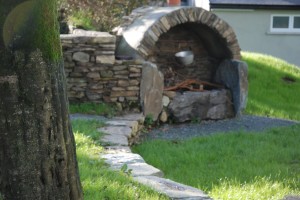 •Campfire area… The campfire is lit most summer evenings upon request. It generally lasts two hours. This is an ideal place for a larger group to do a barbeque or a sing song in the evening.  A large gas fired grill and barbeque unit can be hired for €5 per meal (or €10 if we have to clean it after).
•Home Baking and breakfast needs. In high season there will be home baking and Glenilen yogurts on sale. A Top of the Rock breakfast bag can be ordered in advance to be brought to your pod. It consists of two freshly made scones, Glenilen butter, home made jam, and two Glenilen yogurts. It costs €5 per person. For a further €1 we can provide it with coffee/tea at the dining area in Reception.
•Walking Centre facilities…see Walking Centre page.