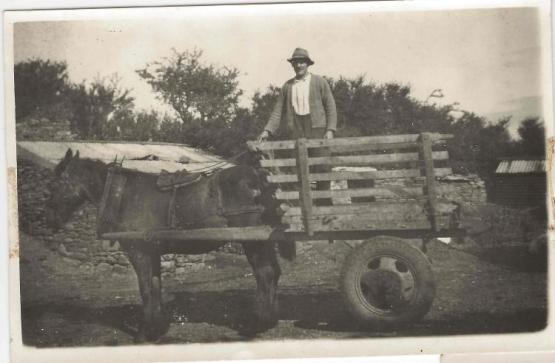 David writes…. "Our Pod Páirc is a sympathetic restoration of the farmyard of my grandfather Samuel Ross who came here in 1920 from another local farm in Seehanes. He married Kate Kingston from Meenies. Together they set about rearing a family here at the Top of the Rock. The farm in which he invested his life still bears testimony to his diligence and faith. We have repaired some of Sam Rosses stone outhouses and reconstructed others in a different location. We have replanted strawberry beds and pruned the orchard.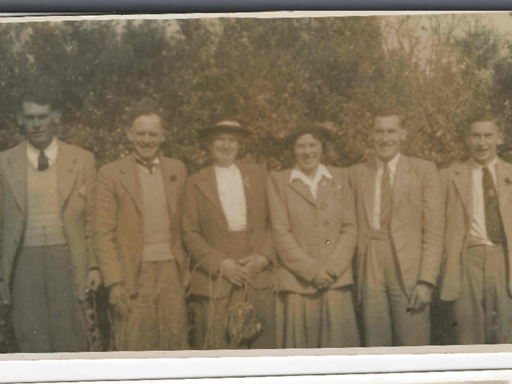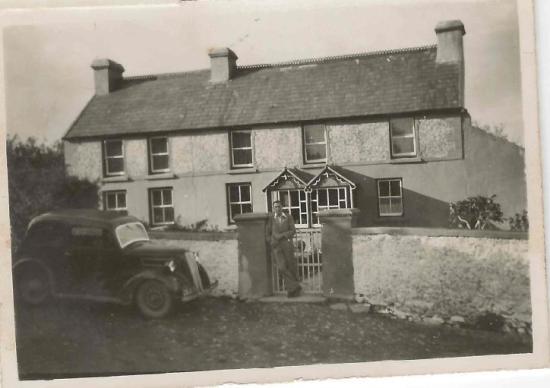 …Sam and Kate Ross had four children pictured here…. Stanley who worked for the local creamery, Sam who emigrated to Scotland, Sylvia who married and settled locally and my father Bertie who took over the farm in 1958. In that year Bertie married my mother Pearl and I was the first of their family of three. Bertie died of a rare illness in 1967 aged 33 years. At that stage he was milking 23 Shorthorn cows on 48 acres here at the Top of the Rock. Fifteen years later I inherited the farm".
Life has not always been easy at the Top of the Rock. This video documents the loss of David's first wife Mary in 1988 and the remarkable hope that God provided in the midst of sadness.
Today, Elizabeth and I continue to farm the land at the Top of the Rock. In 2006 David took the "Care and Maintenance of Local Heritage" course which led to the creation of the Drimoleague Heritage Walkways, a community initiative which has brought fresh life to the beautiful landscapes of Drimoleague which is now known as the "Walkers' Junction of West Cork". It soon became obvious that specialised walker's accommodation was required if this growth was to continue, so in 2012 we applied to the West Cork Development Partnership to part- fund this facility. With their encouragement and expertise we now offer families, couples and walking groups, a modern purpose built walking centre and a unique type of farm accommodation which makes the "Top of the Rock" the first accommodation centre of its kind in Ireland. We hope you enjoy it!